Kenwood Racing founder H. Robb Levinsky, along with partner Carl D'Angelo and co-owner Ellen Gaynor were on hand for the inaugural Racing Partnership and Syndicate event at the National Museum of Racing and Hall of Fame in Saratoga Springs, NY on Sunday, July 23rd. Robb was the first of a number of featured speakers and his presentation on Kenwood's Taste of Thoroughbred Ownership® program was very well-received. To watch Robb's speech.please click here.
For those who have not recently visited the National Museum of Racing, the building's exterior portrays it as a special place. Inside, there are many exhibits and artifacts from the last 100 years of racing. The Hall of Fame room, where the seminar was held, has plaques placed on the walls of all the great horses. Attendance increased throughout the day, with the museum offering free admission, food and drink for the event.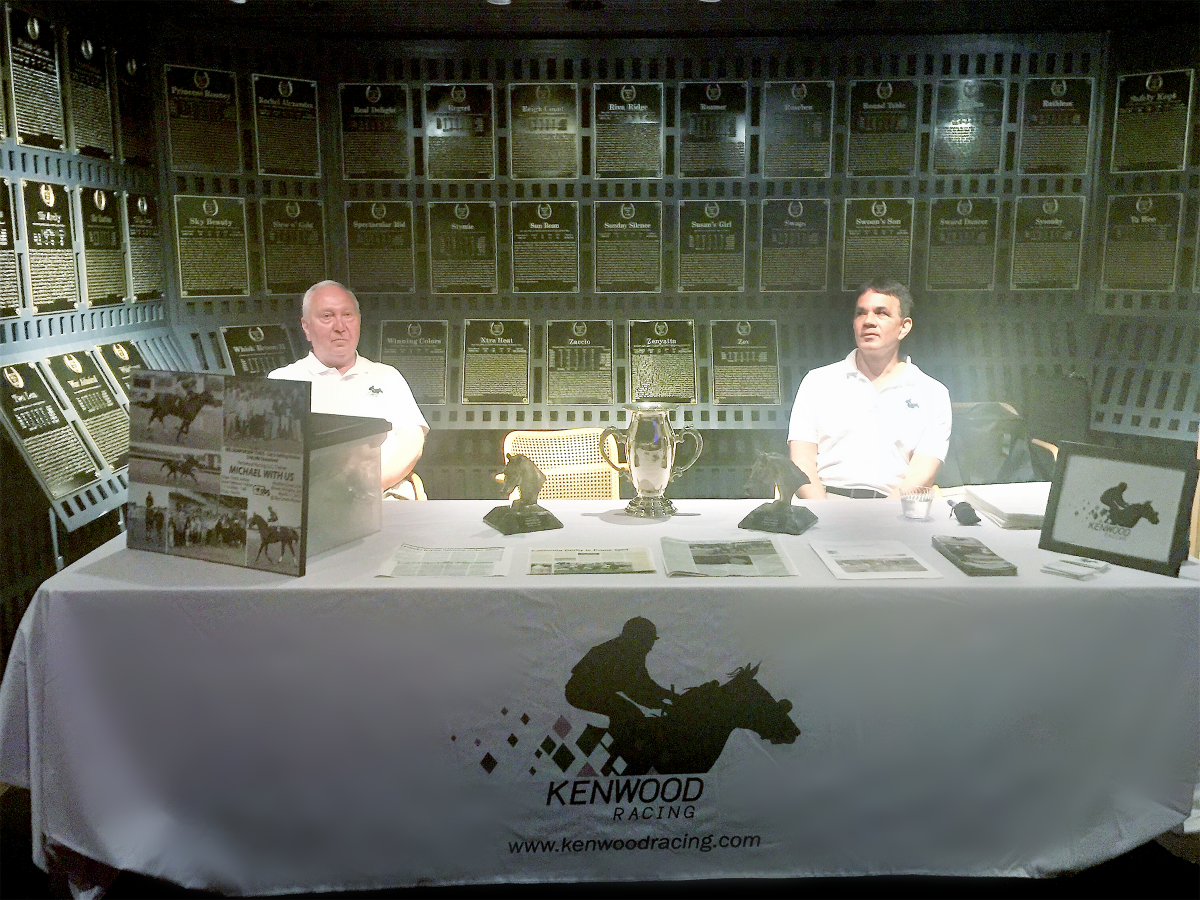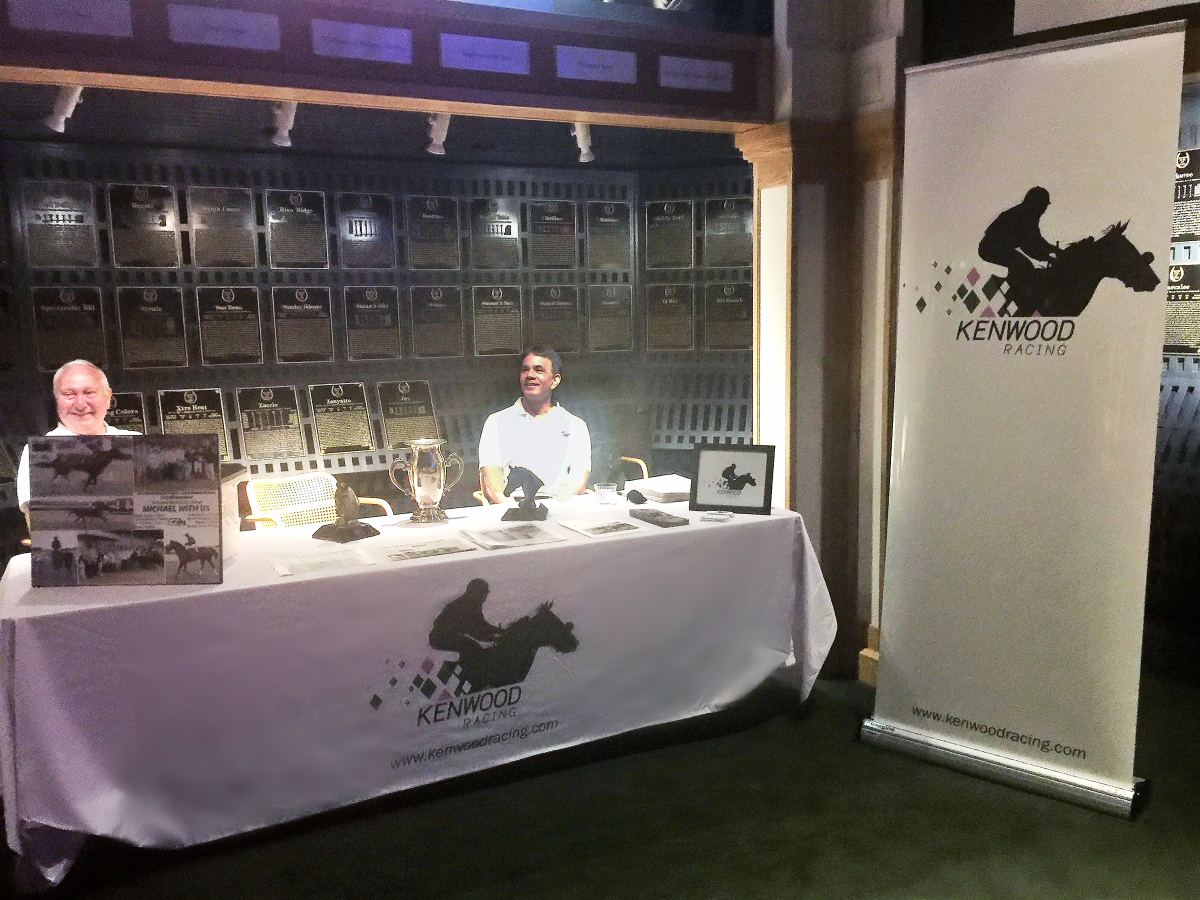 Pictured are: Carl D'Angelo (left) and Kenwood founder Robb Levinsky (right). Photos courtesy of Ellen Gaynor.
The Kenwood team will be featured speakers at a variety of events this season, including Equestricon™ and the Thoroughbred Owner's & Breeders Association (TOBA) ownership seminar at Saratoga in August and at the National Thoroughbred Owners Conference in Del Mar, California on Breeders' Cup week.